Why do so many people in the business IT community still make fun of fax?
And no, we're not questioning whether fax is worthy of a few jokes.
Of course it is.
In an era of smartphones and instantaneous, cloud-based data transfer, most companies' fax setups rely on paper, ink drums, and the twentieth-century telephone network. Ha, ha.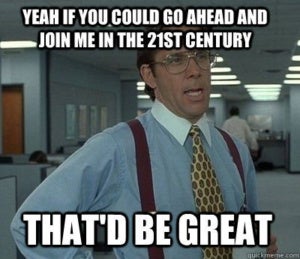 No, we're asking why we still hear fax jokes at all (while people long ago stopped making snarky remarks about, say, mimeograph machines and tape recorders). Have you guessed the answer yet?
Refer Here for Original Post and Source https://www.computerworld.com/article/3356500/why-cloud-fax-is-the-best-protocol-for-rapid-and-reliable-data-transfer.html#tk.rss_all