Unified Communications, ready for you.  Absolute Central uses the latest VOIP technology to move your business forward.  Feature rich, affordable, and almost guaranteed to save you money over the competition.  We work closely with Telecom Providers to provide the best services and reduce your current monthly overhead.  Chances are if your phone system is over 3 years old, or you feel trapped in your current contract feeling trapped, there is another way!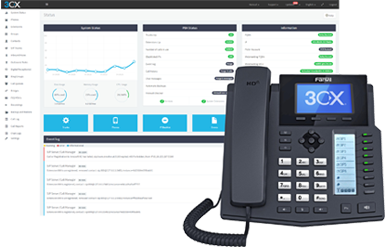 Let our experts review your telecommunications, and work to reduce carrier bills to an average of over 50 percent.**  If you want the best features like remote phone extensions, easy provisioning, built in interoffice chat, built-in video and voice conference call features, your looking at the right solutions.
Get more features and a lower phone bill we guarantee it.  To prove the results to you, simply ask for our FREE consult and review, and receive a detailed review of your billing, and potential savings.  We use highly reliable SIP
providers to save you money, we will inspect and prepare a cost savings quote for your review, that details equipment, carrier costs, and give you a real picture of how much savings will be coming.  Not only will you have the best performing, Feature rich systems available, you get every feature available like call recording, forwarding, busy call forwarding, call logging, and even use your own cell phone to get automatically forwarded calls, to keep you close to your business.  Return On Investment ROI is fast (as low as 6 months!).  Making reliable calls on a VOIP system needs good internet, and supporting equipment, so we will make sure you have reliable equipment, and provide the security to match.  Say goodbye to expensive PBX units that used to cost thousands of dollars.  With easy migration and failover options, there's no reason to worry about reliability.  This Next Generation phone system is ready today and has a great track history to prove it.
Compatible with Nearly Every Operating System!
**Based on services provided in 2017 from Absolute Central Technologies Inc. Jan-July (Actual results may vary per client)